Riverdale Georgia Emergency Locksmith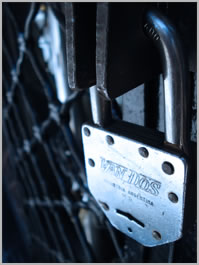 In Riverdale, Georgia there are many locksmiths and it would be hard for one to know the best among the many. If however you are in a situation that necessitates an emergency response from a locksmith, the best locksmiths to hire are the experts from Riverdale Georgia Locksmith. Here you will get locksmiths who can be depended upon at any time of the day or night. When you call us you will be answered by a live agent who is very professional and who is very friendly. They are alert day and night throughout the year with no interruptions. We have our representatives located strategically all across the region such that there is a technician close to you at all times. When you call us the nearest technician will be dispatched to come to you at once. Since they are close by they will be able to come to you in the shortest amount of time. Our customers do not have to suffer the anxiety associated with waiting for assistance that takes long to arrive.
Call Us (404) 902-5118
Our technicians are well trained in ways of helping the customer handle the stress associated with emergencies. They are trained to know how to talk to the customer to calm down and to relax. When we come to you to provide emergency services; we come well prepared with any tools and implements that might be necessary to solve any given issue. As such we will not have to make trips back and forth to get the tools. This helps us finish jobs faster and in one visit.
Call Us Now (404) 902-5118
At Riverdale Georgia Locksmith we provide many emergency locksmith services some of which include
Home Lockouts
Re-Key Locks
Deadbolts Installation
High Security Locks
Broken Key Extraction
Lock Change