Riverdale Georgia Commercial Locksmith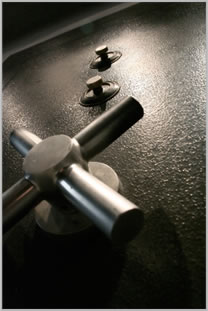 The people of Riverdale, Georgia can come to us at Riverdale Georgia Locksmith for the best commercial locksmith services. We have been providing these services to many commercial enterprises such as ware houses, government offices, shopping malls, learning institutions, banks, public offices and many other commercial buildings. In this time our technicians have gained a lot in terms of skill and experience. There is no issue that can therefore come up that is too complex for us to resolve. We have the best training in commercial automated security systems. These are very complicated and one has to use very skilled locksmiths since a locksmith who is not competent enough will easily damage the expensive system. At Riverdale Georgia Locksmith our technicians have been certified and they have been insured. If by any chance there is an accident and the customer's property is damaged as we work, the insurance cover will compensate the customer of all the costs from the damage.
Call Us Today (404) 902-5118
At Riverdale Georgia Locksmith we provide free consultation services. As a layman who is not trained in commercial security systems, you might not be in a position where you understand what the best locksmith solution, in terms of security, would be for your business. It is best therefore to get the advice of an experienced expert. Come to us at Riverdale Georgia Locksmith where we will provide you with the most honest and straight forward advice of how you can achieve maximum security in your work place.
Call Us Now (404) 902-5118
At Riverdale Georgia Locksmith we provide many commercial locksmith services some of which are
Biometric entry systems
Master Keys
Access control systems
Panic bars and exit signs
Intercom Systems
Safe and vault repair